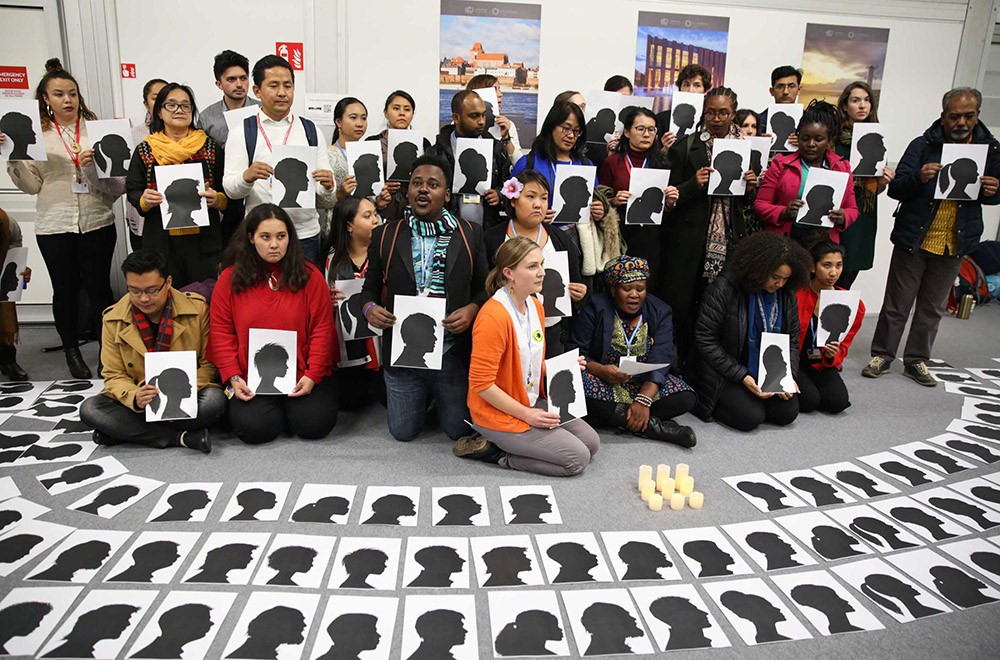 Members of civil society hold a demonstration on the 70th anniversary of the UN Declaration of Human Rights, reminding delegates of the human rights defenders who have lost their lives in defense of those rights
As the Katowice Climate Change Conference began its second week, ministers and negotiators engaged in discussions on climate action before 2020 and climate finance. Throughout the day, the COP Presidency held dialogues with parties on several issues central to the Paris Agreement Work Programme (PAWP), including:
Transparency;
Cooperative approaches (such as the market mechanism);
Finance;
Global stocktake;
Response measures;
Compliance;
Mitigation / nationally determined contributions (NDCs);
Adaptation; and
Technology.
For more details on the day's events and to hear what delegates said in the corridors, see our daily Earth Negotiations Bulletin (ENB).
IISD Reporting Services, through its ENB Meeting Coverage, is providing daily reports, daily web coverage, and a summary and analysis from the Katowice Climate Change Conference – December 2018.
Photos by IISD/ENB | Kiara Worth
For photo reprint permissions, please follow instructions at our Attribution Regulations for Meeting Photo Usage Page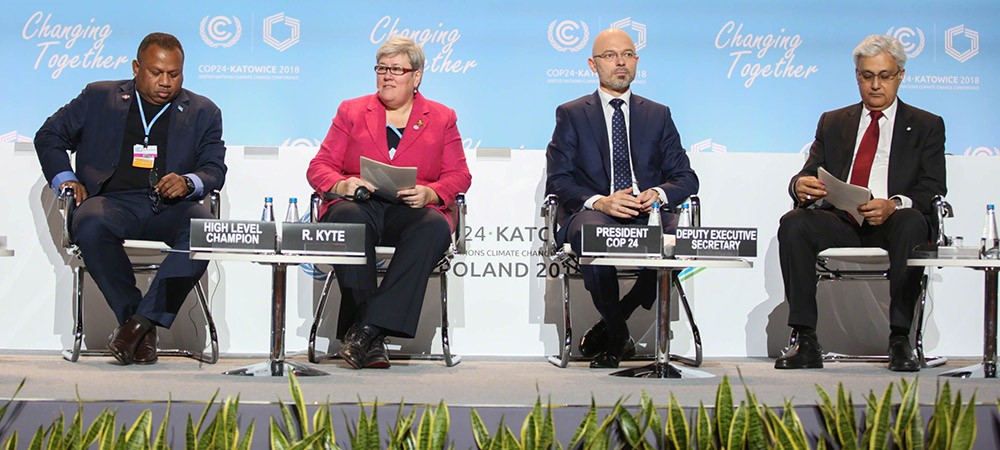 Pre-2020 Stocktake: High-level Meeting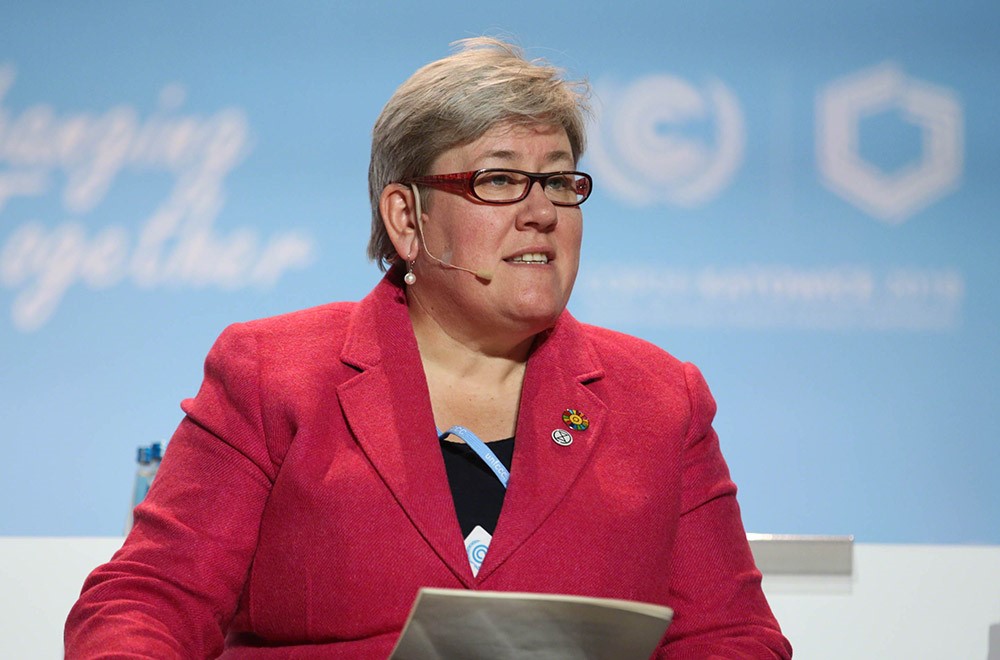 Rachel Kyte, Special Representative of UN Secretary-General for Sustainable Energy for All (SE4All)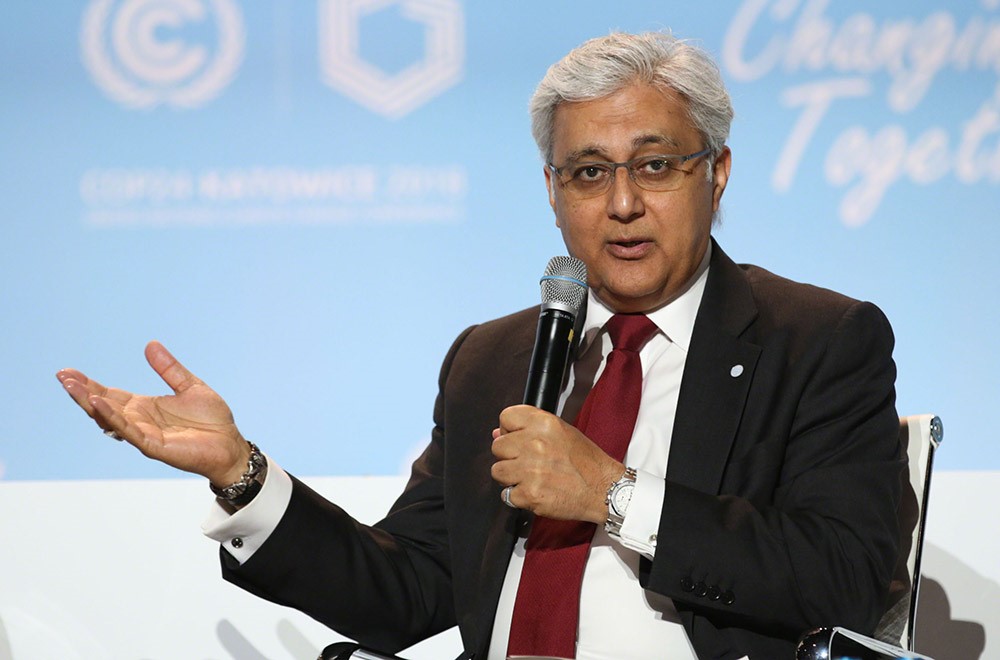 Ovais Sarmad, UNFCCC Deputy Executive Secretary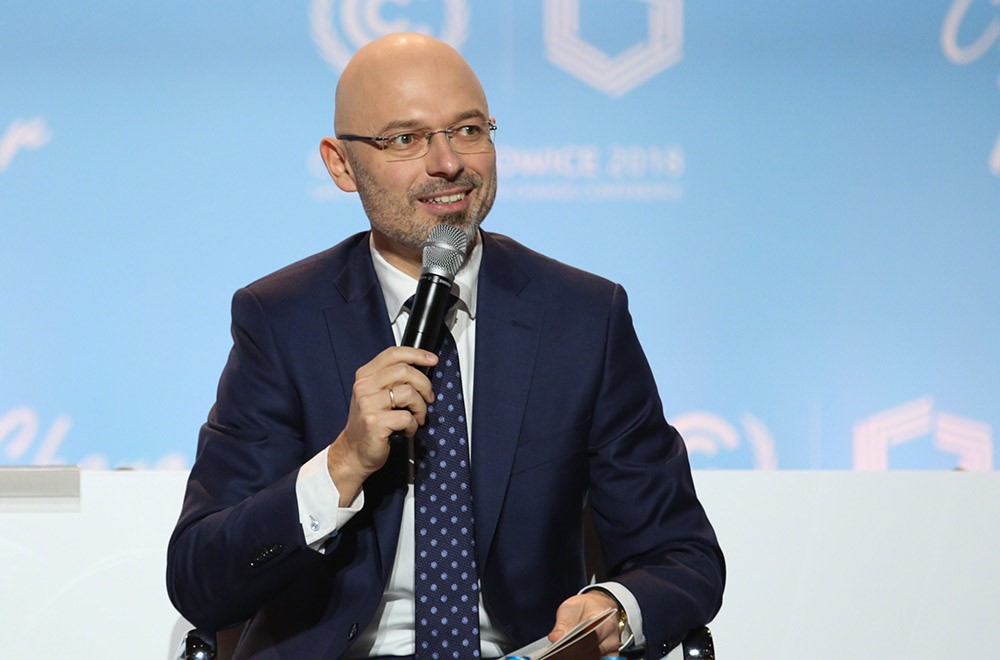 Michał Kurtyka, COP 24 President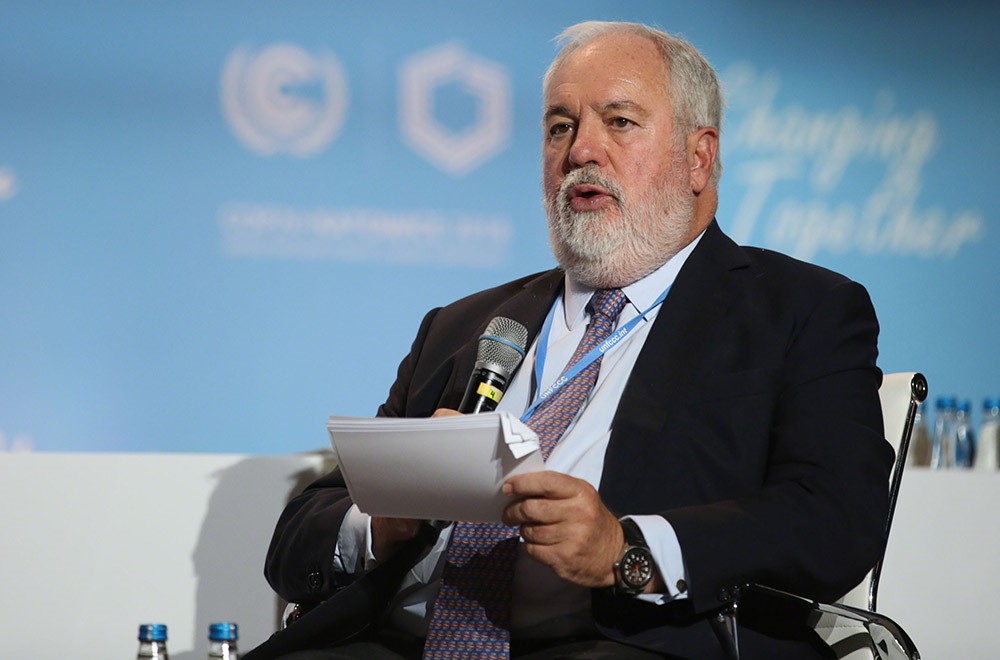 Miguel Arias Cañete, Commissioner for Climate Action and Energy, European Commission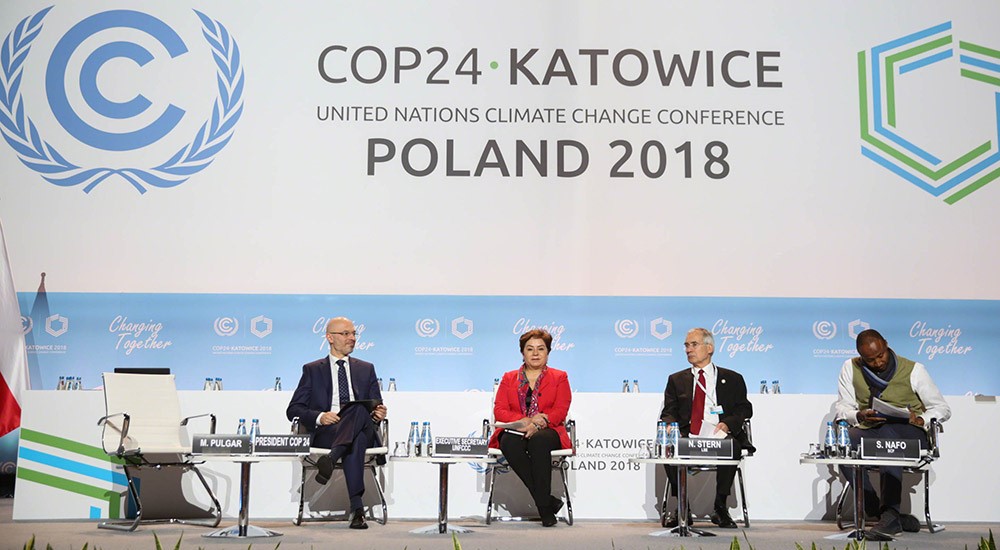 High-level Ministerial Dialogue on Climate Finance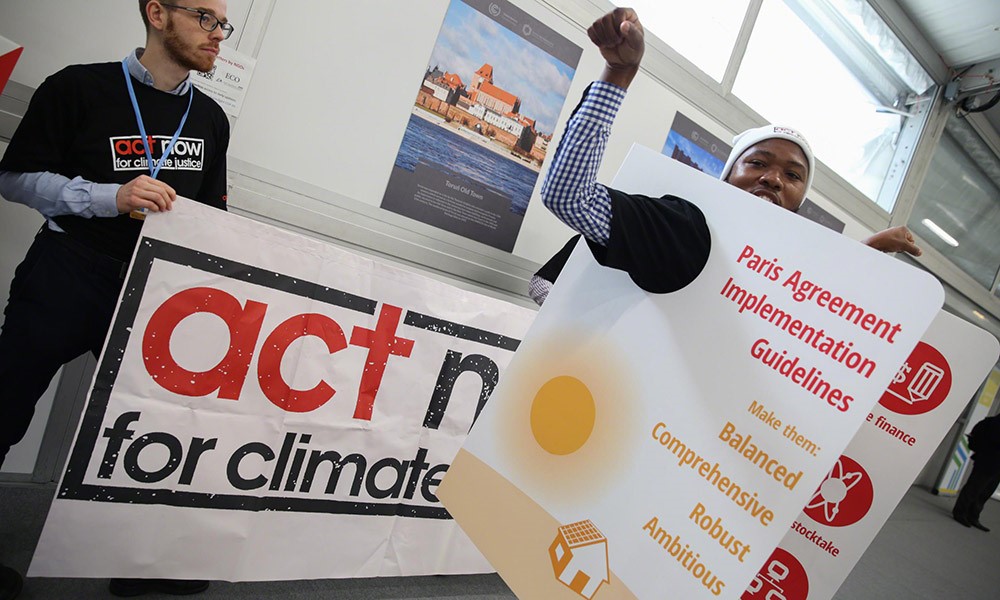 In an action organized by ACT Alliance and Christian Aid, participants call for COP 24 to produce an ambitious, robust, balanced, and comprehensive rulebook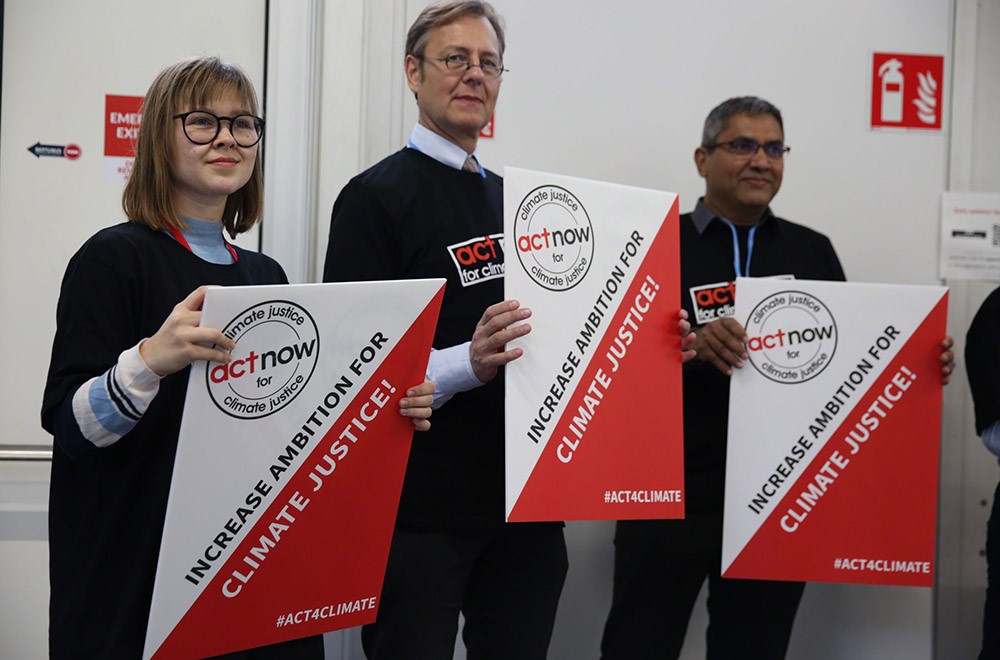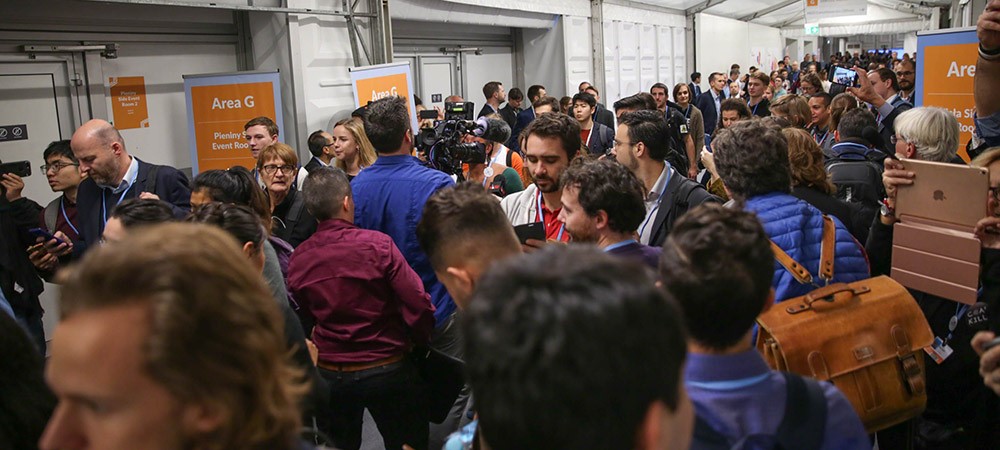 As the US hosts a side event discussing the role of 'clean coal' and carbon capture and storage technologies, people storm out of the event and flood the hallways, calling to "keep fossil fuels in the ground"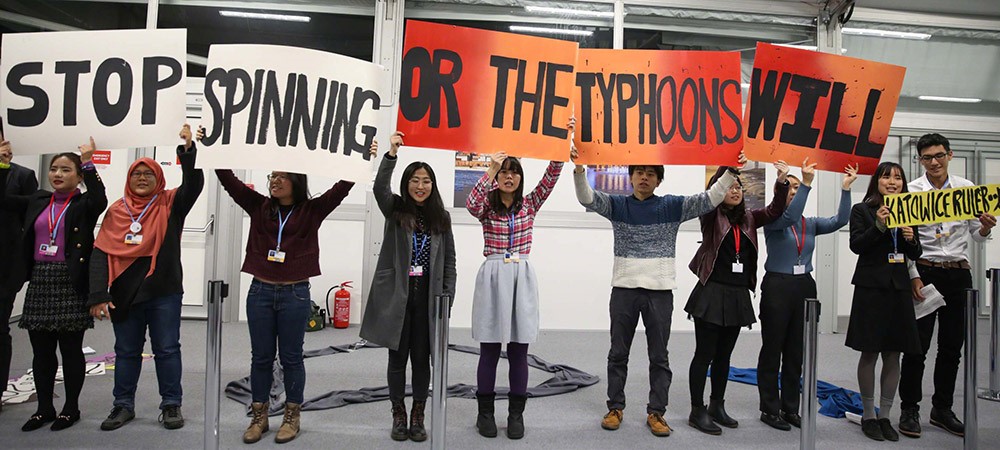 Youth from the Asian region enact a drama about the devastating impacts of climate change and the need to finalize the 'Paris Agreement Rulebook' at COP 24: while the Paris Agreement was adopted in 2015, there has been an increase in the number and intensity of typhoons around the world and they warn of potentially fatal impacts by 2030 if action is not taken now